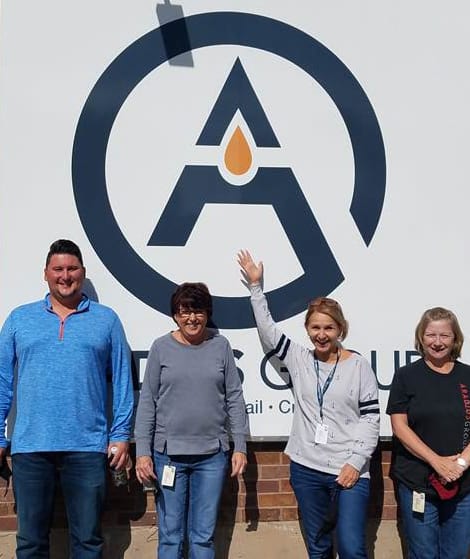 Account Manager
GENERAL SUMMARY
Serves the customer by coordinating all job details with them and the appropriate departments to ensure timely production and delivery of a quality product that meets or exceeds the customer's expectations. Acts as the liaison between the client base and company with an overall objective of creating an outstanding client experience.
ESSENTIAL DUTIES & RESPONSIBILITIES
-Identify and compile accurate information detailing customer specifications and communicate the data to the production departments. Will follow up by maintaining contact with the customer and Account Executives to assure production meets customer expectations.
-Enters job tickets for new jobs identifying specifics of production needs. Coordinates any missing details with the client to ensure 100% accuracy. The job ticket will identify specifications, schedule and design requirements, materials used, quality expectations, quantity, and delivery requirements along with client expectations.
-Receives, reviews, prepares, and transmits electronic media for each job as necessary to assure the pre-press department understands customer requirements. Helps to ensure complete files and data are as expected prior to beginning a job and Mail Form is complete and reviewed for accuracy on mail processing requirements.
-Inspects proofs and coordinates delivery and receipt to and from the customer using electronic methods, couriers or the Account Executive. Signs off and OK's proofs when necessary to assist the client. Coordinates Press check schedule when required with Account Executive & Customer.
-Monitors production processes to see that the customer's order is being produced on schedule and according to specifications. Communicates any concerns and changes and seeks solutions to problems with Department Managers, the Account Executive and most importantly, the customer.
-Follows up with clients once an order is complete to make certain we have met or exceeded their expectations.
QUALIFICATIONS
-5+ years print industry experience.
-Associates degree or equivalent industry experience.
-Knowledge of the overall printing production process and USPS mail requirements.
-Ability to work and communicate with vendors, co-workers, management, customers, and others in a courteous and professional manner.
-Strong organizational and time management skills required.
-Ability to read and accurately interpret written material such as data entry forms, layouts, job specifications, etc.
-Ability to handle multi-tasks, interruptions, and modify plans as requirements dictate.
-Analytical (problem solving) skills required.
-Must be detailed oriented, able to work within a fixed time schedule, able to handle a variety of tasks and modify plans as requirements dictate in a team-oriented environment.
-Experience with process improvement identification & implementation.
-Strong working PC knowledge, and all Microsoft Office products (Outlook, Excel, Word, PowerPoint, etc.).