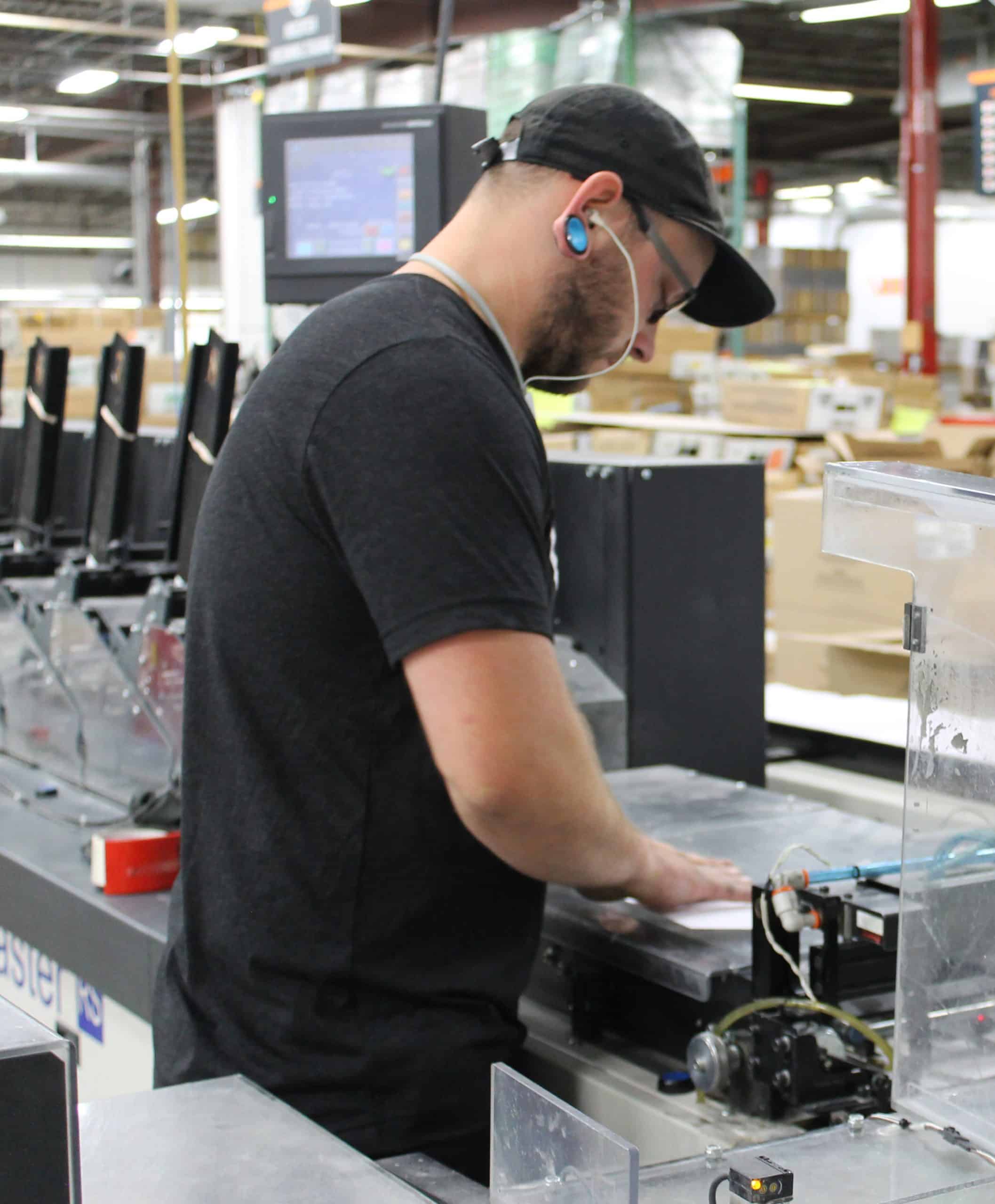 Bindery Machine Operator
GENERAL SUMMARY:
To combine printed sheets into finished products such as books, magazines, and catalogs, which involves cutting, folding, collating, gluing, stitching, trimming, sewing, wrapping, and finishing the product.
ESSENTIAL JOB FUNCTIONS:
1. Reviews customer orders and specifications; obtains material from stock and sets up machines for the run.
2. Makes a short trial run and checks for quality and appearance of the job; makes adjustments to machinery to correct any quality control problems or deviations from customer specifications.
3. Sets numerical counter to produce a customer order to within a margin of five percent, over or under.
4. Performs quality inspection and approves satisfactory product.
5. Spot checks shrink wrap and packing of job for appearance and requirements of customer order. Spot checks other packing specifications to ensure compliance.
6. Forwards order with correct count to shipping department.
7. Maintains machinery in top working order by regular maintenance. Arranges for sharpening of guillotine knives used in cutting operation.
8. Follows company safety regulations to ensure that guards are in place and that power is shut off and locked out when operation is complete.
QUALIFICATIONS:
1. At least three years of experience operating bindery equipment; hands-on knowledge of equipment such as collators, saddle stitchers, drill presses, folding machines, electronic cutting machines, shrink wrap machines, and related equipment.
2. Strong mechanical aptitude to troubleshoot problems with bindery equipment and to make on-line repairs.
3. Moderate to heavy lifting (up to 70 pounds) for book cartons is required.
4. Willingness to wear personal protective hearing equipment on the job and to follow safety procedures.