165 Years of Printing Excellence
A foundation built on our rich history, friendly team, and top-notch print capabilities.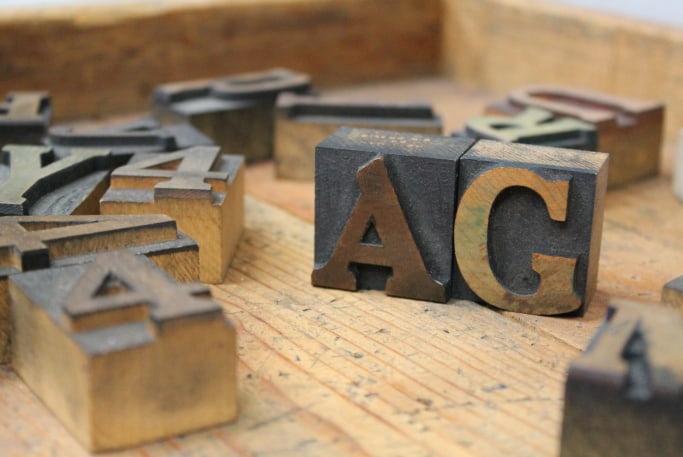 More than a Printer
We want to partner with your team to become a cornerstone in your marketing strategy. Once we get to understand your business and your company goals, we will propose the marketing strategy that we believe is the best fit for you and tailor it to suit your specific needs.
Providing the Best in Our Industry
Certifications & Sustainability

FSC Certification
Beginning in 2008, we have proudly maintained our FSC® certification by supporting their mission to promote environmentally sound, socially beneficial, and economically prosperous management of the world's forests. Visit the Forest Stewardship Council® website to learn more.

G7 Certified
Aradius Group has been G7 Certified since 2013 by annually testing and validating our print and color capabilities to the highest level of global industry standards and specifications. Learn more about this certification on Idealliance's website. 

SOC 2
SOC 2 is an annual auditing procedure that ensures that service providers, like us, securely manage your data to protect the interests of your organization and the privacy of your clients. Check out the details on AICPA's site.

HIPAA Compliant
We have digital and physical security processes in place to protect the privacy of individuals' health information. Our HIPAA Certification enables us to ouse our technologies to improve the quality and efficiency of patient care.
Proud to be part of a supporting print network.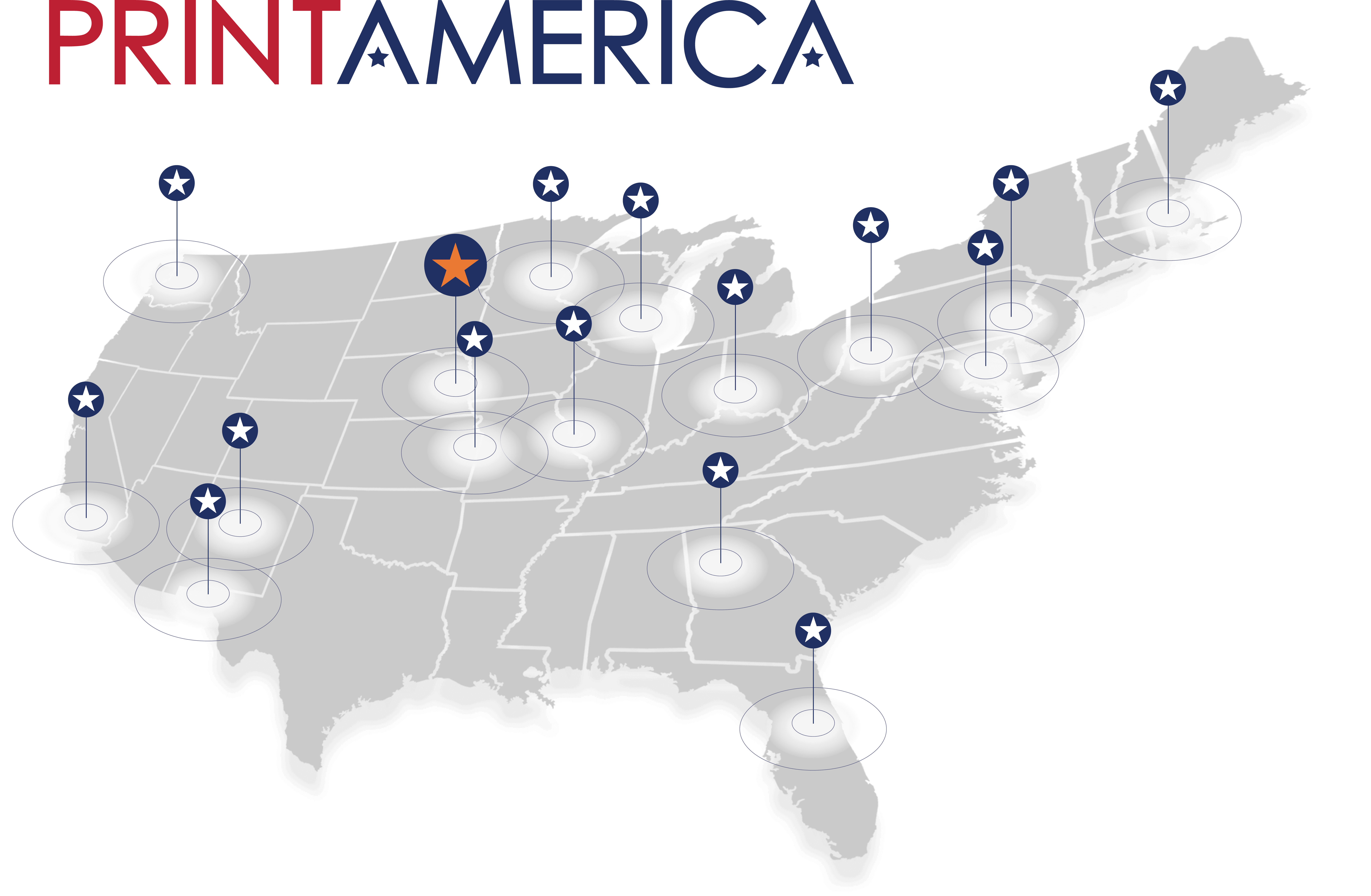 PrintAmerica
Aradius Group is a member of PrintAmerica. PrintAmerica is an exclusive network of independent print, marketing communications and packaging companies located throughout the United States.
Using a nationwide system to share resources, PrintAmerica provides disaster recovery coverage to its members and their clients through redundant backup of critical production and logistics platforms.
Looking Back On Our History
Edward Schneider and Harrison Brown land a small printing press on the west side of the Missouri river and our business, known as Nebraska Republican at the time, was born.
The last issue of the Republican newspaper is issued and our corporation continues as a print shop.
The Republican name is officially changed to Omaha Printing Company.
Frank Johnson is elected president of Omaha Printing Company, taking us from a small business to one of the most successful printers in the region.
Omaha Print moves from its downtown Omaha location to its current facility at 4700 F Street. At that time, many of our employees were not willing to make the three mile commute to western Omaha.
Harvey Hayes, who was originally hired as a salesperson, is named president of Omaha Print. Harvey goes on to purchase a controlling interest in Omaha Print and Harvey's son, Steve Hayes, still owns the business today.
Steve Hayes is elected as President of Omaha Printing Company.
We sell our office supply division, which represented over 60% of our sales, to concentrate on growing within the print industry.
We expand our print capability with the purchase of our first web press.
Combined with a 28,000 square foot expansion, our business increases print capabilities with addition of another web press and extensive bindery equipment.
Chuck Kinzer, who was previously serving as CFO, is elected to President of Omaha Printing Company.
We add full-service mailing and digital print operations to align with the needs of our customers.
Our company name is changed from Omaha Print to Aradius Group to reflect the services that we offer beyond print.
Aradius Group celebrates 160 years in business! Our team also achieves the SOC2 certification, representing our commitment to protecting the integrity of our client's data.
Chris Mueller is elected to be the 9th President of Aradius Group, a division of Omaha Printing Company. Chris has been with the Company 13 years and previously served as COO.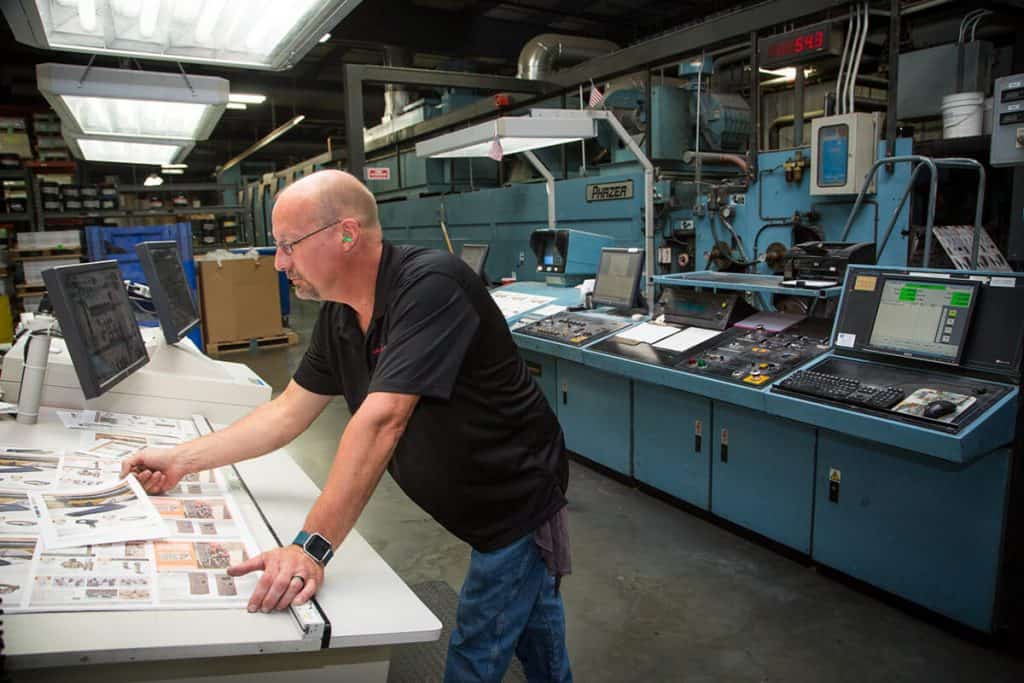 Commitment to Quality
At Aradius Group, we continue to invest in automation and equipment to stay efficient in our workflow, maintain our certifications, and do our part to help our clients save time and money.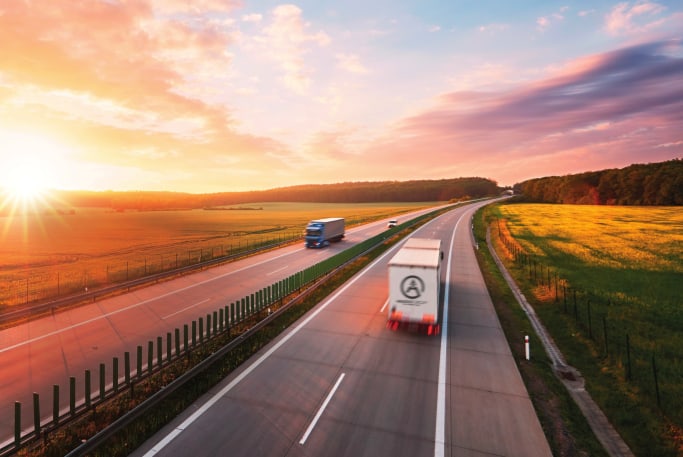 Facility & Capabilities
Being located in the heartland has its perks. Our exceptional facility is located in Omaha, Nebraska which enables us to deliver mail to both coasts in under 3 days. We would love to show you around our plant so that you can witness the Aradius Group team and our equipment in action!
Request a Tour