Before you design, make sure your final size is optimized for print.
Sometimes postage costs can account for over 50% of a direct mail campaign budget! Our lineup of postcards, self-mailers and booklets will drastically lower your postage costs and enable you to allocate more of your budget to reaching a larger target audience.
By including us in early conversations about final design size and mail format, you are ensuring that your art file will be produced on our equipment as quickly as possible and will be mailed at the most cost effective rate.
Mail Formats
These are some of the most popular mail formats we get, but they are often created with dimensions that are just slightly off the most cost effective size. By adjusting the dimensions of your final print piece to align with our suggested measurements, you'll save on production time and on postage costs!
Postcard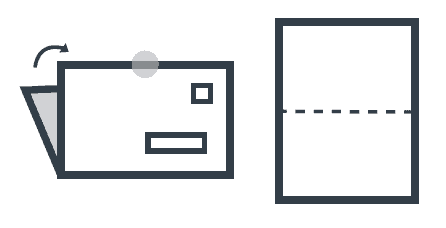 Bi-Fold Postcard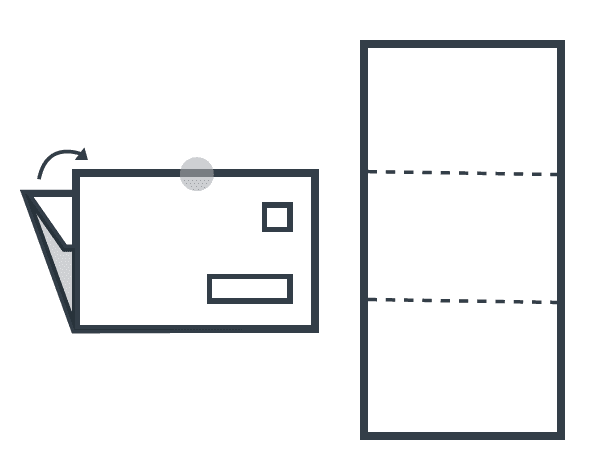 Tri-Fold Postcard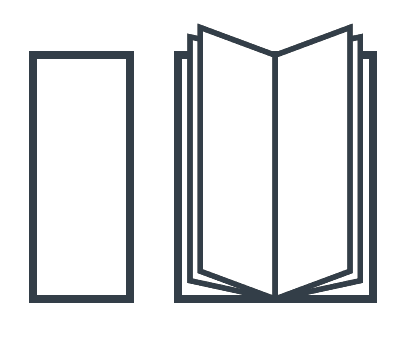 Slim Jim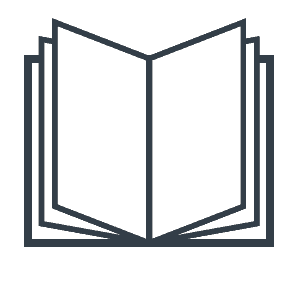 Digest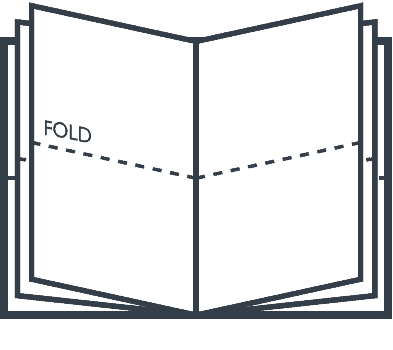 Publication Self-Mailer
How REACH Works:
STEP 1
Understand Your Options
Download the list of REACH formats & sizes to see our recommended formats, then connect with our team. After you talk with one of our experts, you'll have a great understanding of which of these cost saving sizes best suits your direct mail piece.
STEP 2
Choose A Size
After you choose the best format for your project, we will then give you an quote of your project based on your selection and your team can start to design! You're welcome to use our REACH InDesign templates as a starting point for your file – we have created a template for each format we offer, just for you!
STEP 3
Print and Mail
When your art file is complete, check to make sure the file abides by our Prepress File Guidelines, then send the print ready PDF over to our team! We will schedule it, move it to production, then mail it to its final destination.
Do I have to choose from one of the sizes you have listed on the REACH Cost Saving Options document?
No, we can print and mail a wide variety of jobs with unique specifications. However, if you would like to save money on postage and increase the number of pieces you are able to send, we recommend you stick with one of our suggested sizes.
I've got a direct mail job that needs to be printed and mailed quickly, but I don't have time to adjust my art file to these specs. What do I do?
Talk with our team – even if you can't change your file, we always do our best to find a way to save you money on postage. You can keep these specs in mind to save even more in postage in your next direct mail campaign!
WHAT OUR CLIENTS HAVE TO SAY

From the beginning, Aradius Group took time to understand who we are as a company and have been able to offer us tremendous cost savings along the way.