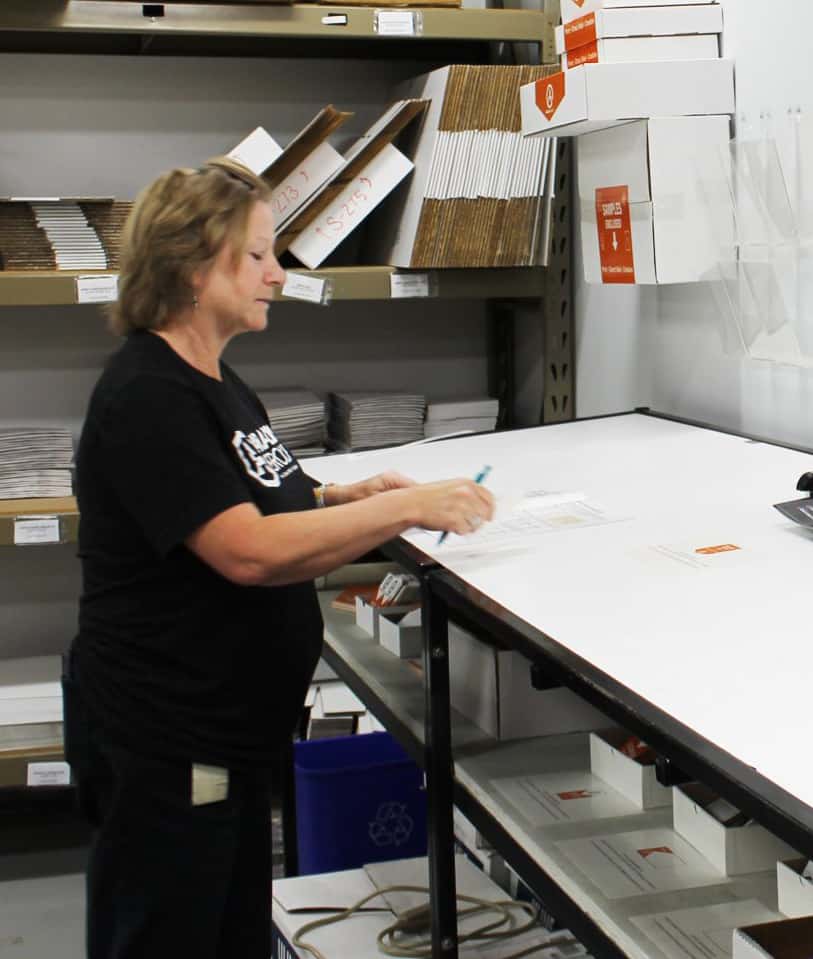 Handwork Assembly
GENERAL SUMMARY:
Supports bindery operations through the organization and assembly of materials for hand inserting unique mail pieces in compliance with USPS standards. Prepare final envelopes in appropriate mail trays for final mail destination.
Essential Duties and Responsibilities:
• Pick/ pull/and replenish inventory
• Hand insert appropriate components into corresponding envelope
• Must be able to follow instructions and work in a team environment
• Performs other related duties as assigned or requested.
Qualifications:
• High School or equivalent
• 1 year printing, mailing or material handling experience preferred.
Physical Requirements:
• Mobility to walk, bend, stoop and stand during assigned shift.
• Ability to lift unassisted 20 – 40lbs.
• Ability to push or pull 150 lbs. assisted.
• Good manual dexterity